I'm a Senior Designer based in Nairobi. I love everything that has to do with Graphic design, Packaging, Industrial design and I feel a true devotion for Design Thinking. I am passionate about design both Digital and Print for problem solving! I'm a strategic design researcher and a problem solver. I specialize in user experience, applying human-centered design to address complex challenges through new design practices, innovation and community engagement.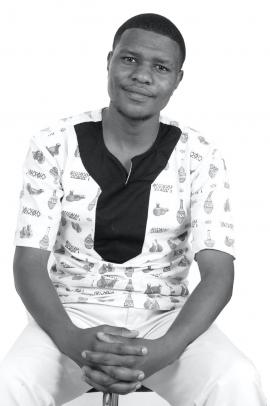 Centering the Maker in Makerspaces; An Exploratory Study of The University of Nairobi's Makerspace
Research Supervisors
DR. AMOLLO AMBOLE, DR. MICHAEL MUNENE
Makerspaces are creation spaces, equipped with digital fabrication tools and equipment for use by makers. Access to these expensive tools and networks has made makerspaces popular globally. Internationally, universities have acknowledged the significance of makerspaces in academic spaces and introduced them to the university community.  The University of Nairobi hosts the UoN makerspace, located at the College of Agriculture and Veterinary Sciences, Upper Kabete campus. The makerspace is meant to give students access to fabrication tools to enhance learning through a hands-on approach and inspire multidisciplinary collaboration. Despite the rapid growth of makerspaces as open spaces for creativity, innovation, and experiential learning, the role makers play in makerspaces remains unknown. While the need for makerspaces in academia has been well studied, there is limited knowledge of the makers who use the makerspaces. To remedy this gap, the researcher conducted an exploratory study on the makers and their experience in makerspaces. The researcher provides a detailed context and knowledge on Makerspaces, makers, methods, tools, and spaces using a case study of the UoN Makerspace, triangulated with secondary data from other academic makerspaces. The literature review explores the Maker Movement; its history, benefits, and opportunities. The influence of Makerspaces in areas of higher learning is also explored in depth. This qualitative study used exploratory research and participatory design through a process of co-design. Data were collected through observation, key informant interviews, a focused group discussion with UoN Makerspace makers and co-design through an HCD Design Sprint to redesign the "Retr3D Printer".
https://scholar.google.com/citations?user=BPnmApwAAAAJ&hl=en